Residential & Commercial
Real Estate
Real Estate Attorney
Serving Cook, DuPage, Kane & Will Counties.
Consult an Experienced Real Estate Attorney
Investing in commercial or residential real estate often represents one of the biggest financial transactions many people undertake.  Whether buying or selling, there are a variety of real estate laws with which one must comply.  Attorney Timothy Henderson can help answer your questions and guide you through a sometimes complex set of guide lines.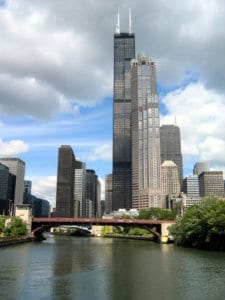 Purchase agreements, title clearance, zoning and code matters, home inspections, disclosure documents, financing and closing all can enter into a simple residential transaction.
Commercial leases, contracts for commercial properties, condominium law, landlord-tenant disputes, and joint ventures are only a few of the issues that need expert advice when handling commercial real estate transactions.
Consulting a professional can help you avoid potential problems now and in the future. As a Chicago Area attorney, Timothy Henderson is familiar with the rules and regulations on the county and municipal level as they apply to commercial and residential real estate transactions.   He can help you navigate through what, can sometimes be, a complex and complicated process.
He is ready to answer your questions and provide the help and support you need. Contact him for a free consultation (312) 444-9400.